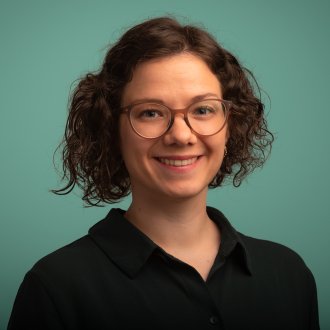 Palma Kristin Larsen
Manager, Project Support
Email address

palma.larsen@niva.no

Phone number

Location

Prosjektstøtte
Profile
Palma Kristin Larsen holds a Master of Philosophy (MPhil) in Organization, Leadership and Work from the University of Oslo and is the Section Manager for Project Support. She has a broad social science background which includes sociology, economics and management. She works to develop and improve the section's services, as well as internal routines and work processes. One of the focus areas for the section is facilitating work processes and conducting training and to ensure that the institute's projects are implemented efficiently and with high quality.

Larsen has a broad experience with supporting Project Managers in all phases of the project execution, from offers and applications to reporting and evaluation. She is one of the institute's key resources for the bid process, and contributes to a professional and efficient implementation of NIVA's bid process. This entails coordination and guidance in all steps of the bid process, as well as improving and adjusting the bid process and tools as needed.

Larsen has a long experience working with management support, organizing meetings and conferences, and has participated in the organizational committee for several scientific conferences.