Projects
INOPOL2
INOPOL is a collaborative project between NIVA, which leads the project and several Indian research institutions (MGC, SRM, CIPET, Toxics Link). It is part of the Norway-India Marine Pollution Initiative established between Indian and Norwegian authorities in 2019. The project is also part of NORAD's programme to combat microplastics and marine pollution.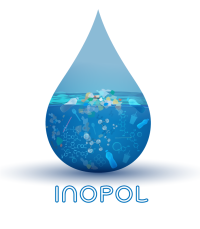 Project period

-

Funders

Royal Norwegian Embassy in New Delhi

External webpages

Contact person

Hans Nicolai Adam
About the project
The first project phase was from 2019-2022. Phase two of the project (INOPOL2) runs from 2022-2025.
Building on the established and high-functioning partnerships in the India-Norway cooperation project on capacity building for reducing plastic and chemical pollution in India, the second phase of the project aims to support the reduction of plastic pollution and Persistent Organic Pollutants (POPs) in India. The project will contribute to science-based solutions to manage POPs and plastic waste, and ultimately help protect the environment from the hazardous impacts of such pollution.
Background and main goals
The first phase of the INOPOL project (2019-2022) focused on 'Developing Coherent Systems for Data Collection and Analysis' through developing river monitoring capacity on plastics and POPs pollution in specific project areas of Vapi and Surat in the western state of Gujarat in India. Furthermore, it contributed with datasets on the handling of waste, and identified the relevant industry sources of chemical and plastic pollution, thereby building a robust knowledge-based foundation for sound policymaking.
INOPOL 2 will take this work further, applying a multidisciplinary, cross-sectorial, and integrated approach to collect data and develop a coherent system for data collection in the two states: Tamil Nadu and Uttarakhand. INOPOL 2 will scale up by establishing baselines in the selected states, develop monitoring and data collection capacity, support the implementation of current policies, assess local gaps and hurdles, identify opportunities associated with implementation, and promote science-based advice to local and national government bodies.